Bringing Hope to New Beginnings
I'm a lifelong resident of Chesterfield, Virginia, working in the Virginia real estate market since 2005. I'm committed to providing the resources and information homeowners, and aspiring owners need for their transactions. For any questions about buying or selling properties in the area, please don't hesitate to contact me today.
Finding your luxury Virginia Home
Explore Virginia
Our website offers a user-friendly home search experience for interested buyers looking to find a new home in Virginia.
Home Visit
After we've established a list of possible listings that matches your personal criteria, we can schedule a home visit.
Get in touch
Once you find a property you like or have additional questions, I'm ready to provide you with all necessary information you need to make a buying decision.
Lock the Deal, Get your Home
As an experienced real estate professional, I'm here to make your transaction as fun as seamless as possible. From start to finish, I'll walk you through the various nuances involved on your purchase.
Explore Virginia's Best Neighborhoods
Check out our featured neighborhood pages to get a detailed guide on the best neighborhoods in Virginia.
Virginia Real Estate Tips & Insights
Real Estate
Photo by Nathaniel Villaire on Unsplash Far from the bustling city life, the scenic community of Midlothian, VA, invites homebuyers with its idyllic atmosphere yet
Read More »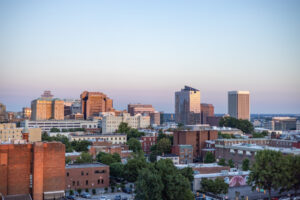 Real Estate
Photo by Nathaniel Villaire on Unsplash Nestled in the eastern region of the historic state of Virginia lies the unincorporated town of Chesterfield, a friendly
Read More »
Northern Virginia
Photo by Girma Nigusse on Unsplash The Northern Virginia real estate market has always been dynamic and highly competitive, with steady growth over the past
Read More »